Are you a food enthusiast looking for some culinary inspiration? Look no further! Discover the ultimate guide to the top cooking channels on TV. From mouthwatering recipes to expert tips and techniques, these channels offer a delightful blend of entertainment and education for all aspiring home chefs. Tune in to discover the latest trends, tantalizing flavors, and ingenious cooking hacks that will transform your kitchen adventures. With a variety of channels to choose from, there's something for every taste and skill level. Get ready to embark on a culinary journey like no other as you explore the wonderful world of cooking channels on TV.
Top Cooking Channels on TV
Are you a food enthusiast looking for some culinary inspiration? Look no further! Here is a comprehensive list of the top cooking channels on TV that are sure to satisfy your appetite for delicious recipes, culinary tips, and entertaining cooking challenges. From mouthwatering dishes to baking masterpieces, these channels offer a wide range of shows that will leave you hungry for more!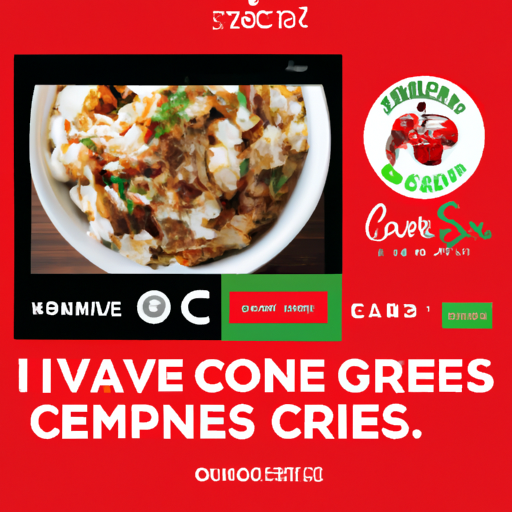 1. Food Network
When it comes to cooking channels, Food Network undoubtedly takes the top spot. With a vast array of shows hosted by world-renowned chefs, this channel has become a household name for food lovers around the globe. From Rachael Ray's quick and easy meals to Bobby Flay's fiery grilling, you are sure to find a show that suits your taste buds. Food Network also features popular competitions like "Chopped" and "Iron Chef America," where talented chefs battle it out for culinary supremacy. So grab a seat, settle in front of the TV, and get ready to embark on a gastronomic adventure with Food Network!
2. Cooking Channel
Next on our list is Cooking Channel, a sibling channel of Food Network that focuses on all things cooking and baking. With a lineup of shows that celebrate global flavors, farm-to-table cooking, and culinary travel, Cooking Channel offers a refreshing and diverse perspective on the world of food. From creative recipes to educational cooking techniques, the channel aims to inspire viewers to unleash their inner chef. Whether you're a seasoned culinary expert or a novice in the kitchen, Cooking Channel has something for everyone.
3. BBC Two
BBC Two's commitment to quality programming extends to the culinary realm, making it a fantastic channel for food enthusiasts. With an emphasis on traditional cooking techniques and innovative recipes, BBC Two showcases some of the finest cooking shows on television. From classics like "Great British Menu" to educational shows like "MasterChef: The Professionals," this channel is a treasure trove of culinary delights. Whether you're interested in learning how to perfect your soufflé or simply enjoy watching talented chefs whip up delectable dishes, BBC Two is a must-watch for food aficionados.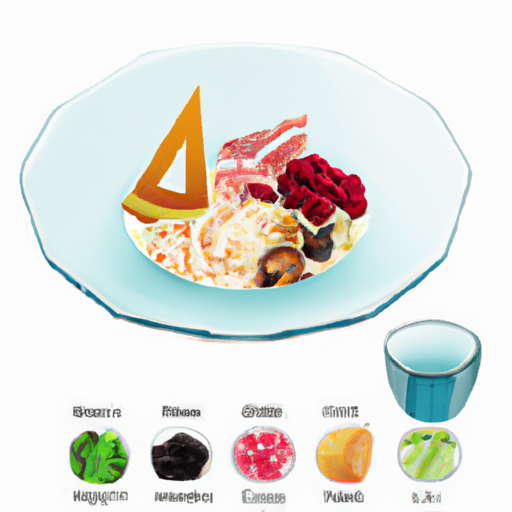 4. MasterChef
Speaking of "MasterChef," this iconic cooking competition has earned its spot on our list. With versions in various countries, including the United Kingdom, Australia, and the United States, MasterChef has become a global phenomenon. The show follows amateur home cooks as they compete against each other in a series of challenges to impress a panel of esteemed judges. With high stakes, intense pressure, and jaw-dropping culinary creations, MasterChef provides a captivating and entertaining viewing experience. Whether you're cheering on your favorite contestant or getting inspired by their culinary creativity, MasterChef never fails to deliver excitement.
5. The Great British Bake Off
For all the baking enthusiasts out there, The Great British Bake Off is a culinary delight. This heartwarming competition show brings together amateur bakers from all walks of life to showcase their skills in the kitchen. With a beautiful tent as the backdrop, contestants go head-to-head each week, facing challenges that test their baking prowess. From flaky pastries to intricate cakes, viewers are treated to a visual feast of delectable creations. The show's hosts and judges provide a warm and supportive environment, making The Great British Bake Off a heartwarming and enjoyable watch for both baking enthusiasts and casual viewers.
6. ITV
ITV, a British television channel, offers a range of cooking shows that cater to different tastes. From celebrity chef-led cooking shows to food-focused travel programs, ITV has something for everyone. One of its flagship shows, "Saturday Morning with James Martin," features renowned chef James Martin as he cooks up mouthwatering dishes with celebrity guests. With its diverse lineup of cooking shows, ITV is a channel that brings culinary adventures right into your living room.
7. Good Food Channel
If you're looking for a channel solely dedicated to all things food, the Good Food Channel is a fantastic choice. As the name suggests, this channel offers a wide variety of food-related content, including cooking shows, competitions, and celebrity chef documentaries. Whether you're interested in learning new recipes, exploring different cuisines, or discovering hidden culinary gems, the Good Food Channel has it all. With a mix of classic shows and fresh new content, this channel is a treat for food enthusiasts seeking inspiration and entertainment.
8. PBS
PBS, known for its educational and informative programming, also offers a fantastic lineup of cooking shows. From the iconic "America's Test Kitchen" to the beloved "Julia Child: Cooking with Master Chefs," PBS provides viewers with access to tried-and-true recipes, expert cooking techniques, and fascinating insights into the culinary world. With an emphasis on cooking from scratch and using quality ingredients, PBS cooking shows inspire viewers to elevate their cooking skills and appreciate the art of gastronomy.
9. Travel Channel
For those who have a passion for both food and travel, the Travel Channel is an excellent choice. With shows that explore the world's diverse cuisines and culinary traditions, this channel takes viewers on a global culinary journey. From street food adventures to visits to renowned restaurants, the Travel Channel provides a tantalizing glimpse into the world's most vibrant food destinations. So sit back, relax, and let this channel transport you to exotic locales, all from the comfort of your own home.
10. Canal Gourmet
Last but certainly not least, Canal Gourmet is a Latin American cooking channel that offers a delightful mix of culinary shows. From traditional recipes to modern takes on Latin American cuisine, this channel celebrates the vibrant flavors of the region. Whether you're interested in learning how to make authentic empanadas or exploring the secrets behind the perfect ceviche, Canal Gourmet offers a captivating and educational culinary experience.
In conclusion, these top cooking channels on TV provide a wealth of inspiration, entertainment, and education for food enthusiasts around the world. From the renowned Food Network to the heartwarming vibes of The Great British Bake Off, there is something for every taste bud and cooking interest. So grab your remote, tune in, and prepare to embark on a culinary adventure without leaving the comfort of your own home.