Are you tired of trying to convert alcohol measurements for your recipes? Look no further than the Alcohol Measurement Conversion Chart. This convenient chart takes the guesswork out of cooking with alcohol, allowing you to easily convert measurements from cups to ounces and vice versa. Whether you're whipping up a batch of margaritas or adding a splash of wine to your favorite dish, this chart will quickly become your go-to kitchen tool. Say goodbye to those confusing calculations and hello to stress-free cooking with the Alcohol Measurement Conversion Chart.
Alcohol Measurement Conversion Chart
Welcome to the comprehensive guide on alcohol measurement conversion! Whether you're a professional bartender, an amateur mixologist, or simply someone who wants to understand the different alcohol measurements, this article will provide you with all the information you need. From understanding alcohol proof to converting between volume and weight, we've got you covered. So grab a drink and let's dive in!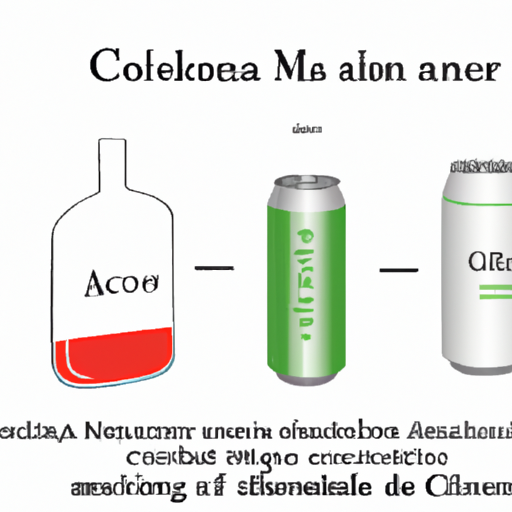 Standard Alcohol Measurements
Alcohol is typically measured using different units, and it's important to understand these standard measurements before diving into conversions. The most common alcohol measurements include ounces (oz), milliliters (ml), liters (L), and gallons (gal). These measurements allow for easy comparison between different alcoholic beverages and serve as a foundation for conversions.
Understanding Alcohol Proof
When it comes to alcohol, you might have come across the term "proof". Proof is a measure of the alcohol content in a beverage and is based on a scale of 1 to 200. In the United States, the term "proof" refers to twice the alcohol percentage by volume. For example, if a beverage is 40% alcohol by volume, it is considered to be 80 proof. Understanding alcohol proof is crucial, especially when dealing with high-proof spirits or when following recipes that require a specific proof.
Converting Between Volume and Weight
Converting between volume and weight is often necessary when cooking or bartending. While volume measurements are commonly used in recipes, weight measurements can provide more accuracy. Fortunately, converting between the two is relatively simple. For example, 1 fluid ounce of liquid weighs approximately 28 grams. However, it's important to note that the weight of alcohol can vary slightly due to different densities. If you require precise measurements, consider using a digital kitchen scale for better accuracy.
Converting Between Different Alcohol Units
Converting between different alcohol units is essential when dealing with recipes from different countries or regions. For instance, if you have a recipe that calls for milliliters of alcohol but you only have ounces, you'll need to convert between the two. To convert milliliters to ounces, simply divide the milliliter value by 29.5735. Conversely, to convert ounces to milliliters, multiply the ounce value by 29.5735. These conversion factors can help ensure accurate measurements and maintain the integrity of your cocktails or dishes.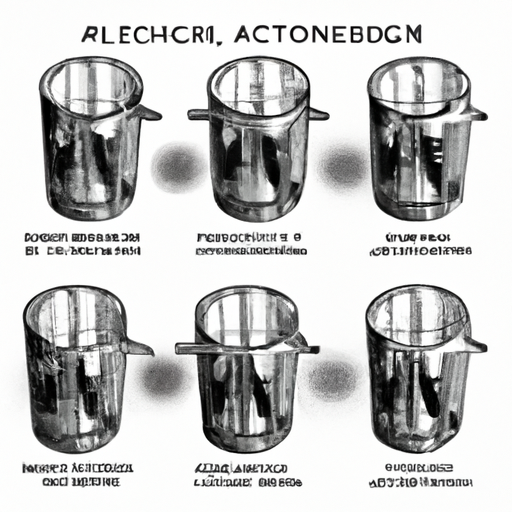 Converting Alcohol Measurements for Cooking
Cooking with alcohol adds complexity and depth of flavor to many dishes. However, it's important to convert alcohol measurements accurately to achieve the desired taste. When converting alcohol measurements for cooking, keep in mind that alcohol evaporates during the cooking process. As a general rule of thumb, around 25% to 35% of alcohol remains after cooking. To adjust the alcohol content in a recipe, you can reduce or increase the specified amount accordingly. Experimentation and personal taste preference will play a role in finding the perfect balance.
Using an Alcohol Hydrometer
An alcohol hydrometer is a handy tool used to measure the specific gravity of a liquid, including alcoholic beverages. It's particularly useful for measuring the alcohol content in homemade brews such as beer, wine, or spirits. By floating the hydrometer in the liquid, you can determine the alcohol content by reading the scale on the hydrometer. This measurement allows you to track the fermentation process and gauge the alcohol content accurately. Keep in mind that different hydrometers may have specific instructions, so always refer to the manufacturer's guidelines for precise readings.
Understanding Alcohol Dilution
Alcohol dilution refers to reducing the alcohol content in a beverage by adding a liquid, typically water. Dilution can be useful when adjusting the strength of a cocktail, ensuring it's not too overpowering or too weak. To dilute alcohol, combine the desired ratio of alcohol to the diluting liquid. For example, to dilute 1 ounce of 80-proof alcohol down to 40-proof, add 1 ounce of water. Dilution is often used to create balanced and enjoyable cocktails that cater to individual preferences.
Measuring Alcohol for Cocktails
Mixing drinks requires precise measurements to create well-balanced and flavorful cocktails. Understanding how to measure alcohol accurately is crucial to achieving the desired taste. The most common tool for measuring alcohol in cocktails is the jigger or shot glass. A standard jigger typically holds 1 ½ ounces on one side and ¾ ounces on the other. This allows you to measure different amounts of alcohol for various recipes. However, if you don't have a jigger, you can use a measuring cup or convert the measurements using the previously mentioned conversion factors.
Conversions for Non-Alcoholic Beverages
Alcohol measurement conversions are not limited to alcoholic beverages alone. Non-alcoholic drinks often feature alcohol alternatives, such as non-alcoholic beer or non-alcoholic spirits. Converting between alcohol and non-alcoholic substitutes can be handy when serving drinks to individuals who prefer non-alcoholic options or if you're following a specific recipe. By substituting alcohol with an equivalent non-alcoholic beverage, you can maintain the flavor profile of the drink while ensuring it remains alcohol-free.
Adjusting Alcohol Levels in Recipes
Sometimes, you might come across a recipe that requires a specific alcohol content to achieve optimal results. Adjusting the alcohol levels in recipes can be done by diluting or fortifying the beverage. If you need to decrease the alcohol content, dilute the recipe with a non-alcoholic liquid, such as juice or soda. Conversely, if you want to increase the alcohol content, fortify the recipe by adding additional alcohol. Keep in mind the desired taste and alcohol percentage to ensure the outcome matches your preferences.
In conclusion, understanding alcohol measurement conversions is vital for anyone involved in the world of alcohol. Whether you're mixing cocktails, cooking with alcohol, or simply curious about different alcohol measurements, this guide has provided you with the necessary knowledge to navigate the subject confidently. Remember to always measure accurately and experiment to find the perfect balance of flavors in your favorite drinks and dishes. Cheers to your newfound expertise in alcohol measurement conversions!